Reliable and Affordable Dumpsters in Abington MA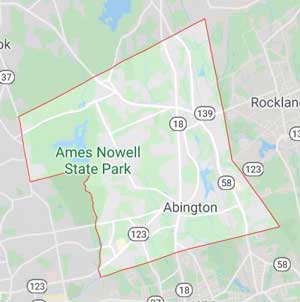 Our knowledgeable team at Doctor Disposal has more than 30 years of waste hauling and dumpster rental near Abington MA and the South Shore Area.
Our customer service is able to help with the correct dumpster size for your project, whether you need a single 10 yard dumpster for an attic or basement cleanout or multiple 40 yard bins for a large-scale commercial demolition project.


Dumpster Rental Near Abington MA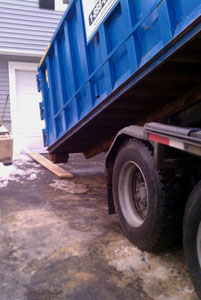 Our roll-off container sizes range from 10 cubic yards to 40 cubic yards.
**Additional charges for mattresses, freon items, tires, tv's, computer monitors, humidifiers, microwave ovens, etc.
10 yards – 10 ft. x 8 ft. x 4.5 ft. (LxWxH)
15 yards — 14 ft. x 8 ft. x 5.5 ft. (LxWxH)
20 yards — 22 ft. x 8 ft. x 4.5 ft. (LxWxH)
30 yards — 22 ft. x 8 ft. x 6 ft. (LxWxH)
40 yards — 24 ft. x 8 ft. x 7.5 ft. (LxWxH)
The Doctor is in!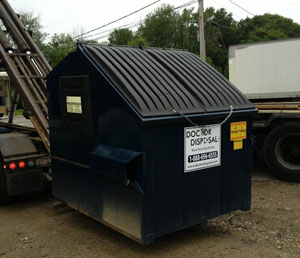 We also serve commercial businesses, retail stores, restaurants, apartment buildings, condos and more with our front load container service. This is a cost-effective and eco-friendly disposal solution. We recycle much of the debris and have recycle bins/toters available, as well, just call us at (781) 337-8600.