Environmentally-Friendly Commercial Front-Load Dumpster Service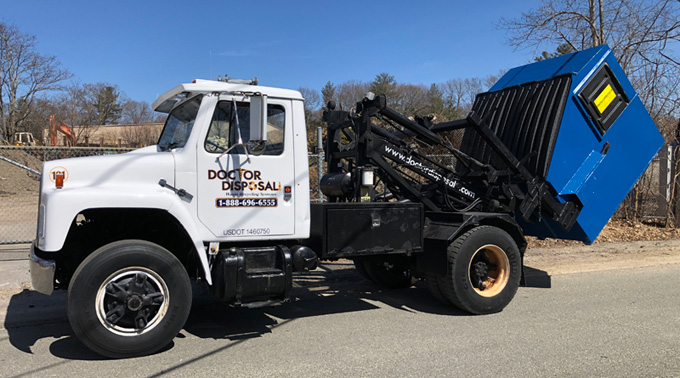 At Doctor Disposal, we don't just pick up your waste and haul it to the dump. We recycle much of the waste, junk and debris we haul away in an effort to avoid landfilling. It's our way of helping to keep Massachusetts a clean and beautiful place to live.
Our front-load dumpster service is not only eco-friendly, it's also a cost-effective and reliable solution for a wide range of customers. We work with property owners, businesses, commercial building managers, apartment complexes, condos, and other clients.
Doctor Disposal is well-equipped to accommodate the disposal needs of any size property from small multi-family units to large apartment or condo communities. We're dedicated to providing reliable, eco-friendly and affordable front-load dumpster service. Recycle containers and toters available, as well.
Front Load Dumpsters in Weymouth MA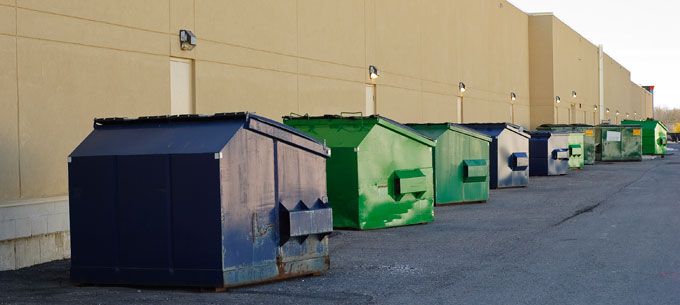 We offer several commercial dumpster sizes and styles to choose from, including slant-style, upright and dock-loaders. The container capacities currently available include:
2 yard dumpsters
4 yard dumpsters
6 yard dumpsters
8 yard dumpsters
10 yard dumpsters
Serving Weymouth and Surrounding Areas
Doctor Disposal provides commercial front-load dumpster service where we are based in Weymouth, as well as in Quincy, Brockton and others areas throughout the South Shore. Give us a call to see if your commercial property or business falls within our service area. Call (781) 337-8600 or email Bill Peters at billpeters@doctordisposal.com.
Location: Our offices are located at 1071 Washington Street, Weymouth, MA 02189.
Hours: Our office hours are Mon-Fri 6am – 5pm, Sat 7am – 12pm
Call Doctor Disposal at (781) 337-8600 for a free commercial front-load dumpster service estimate